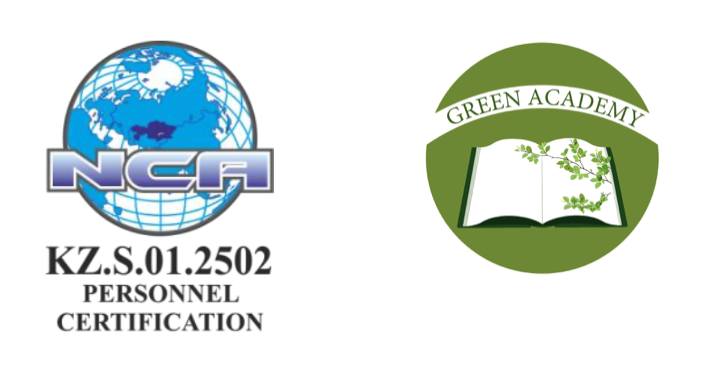 The Personnel Certification Body at the «Green Academy» Research Center in accordance with clause 5.2 of ISO 17024 and the approved Certification Scheme for Personnel Certification has coordinated educational programs for the 2023-2024 academic year for the following companies:
1. LLP "International Safety Standard" (https://i-ss.satu.kz/contacts, Atyrau);
2. LLP "Sampy" (https://green-bridge.kz, Astana);
3. LLP "ESG Trend" (https://esgtrend.kz, Astana).
We hope this is another step towards the creation of a national system for certifying experts in the field of greenhouse gas validation and verification in Kazakhstan.
Programs: https://disk.yandex.kz/d/0SxdPt4SUNAUsg