On 19th December 2019, the meeting of the Council for transition to green economy under the President of the Republic of Kazakhstan (hereinafter referred to as the Council) was held in the Nur Sultan city, headed by the Prime Minister of the Republic of Kazakhstan Askar Mamin.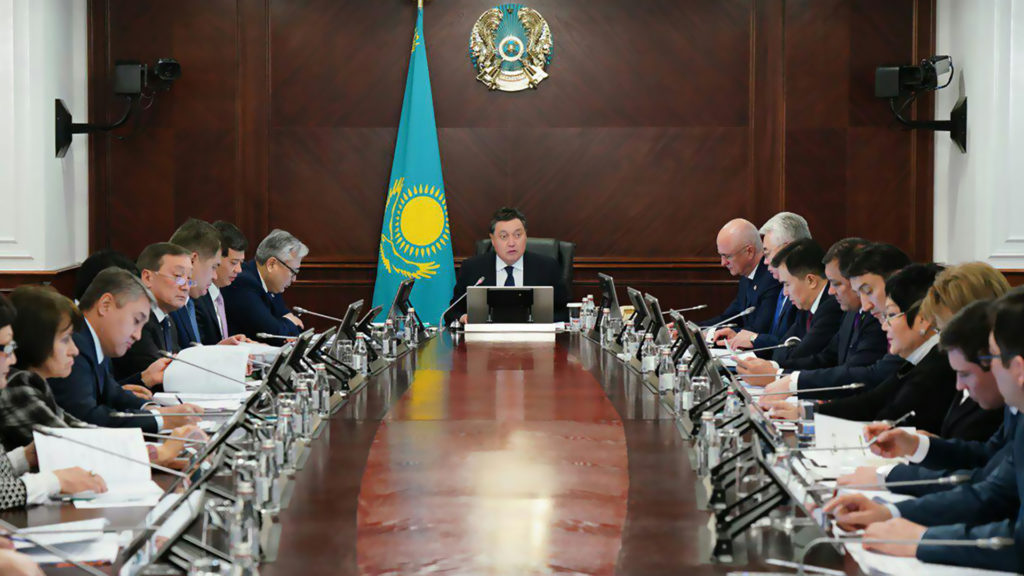 During the meeting were discussed issues on implementation of Concept for Kazakhstan's transition to green economy.
Minister of National Economy (MNE RoK) Ruslan Dalenov made a speech on implementation of the project of the Committee on Statistics MNE RoK together with Scientific Research and Educational (SREC) Center "Green Academy" with the support of the OECD under the Agreement between the OECD and the Government of the Republic of Kazakhstan.
OECD National Coordinator, Director of SREC "Green Academy", prof. Bakhyt Yessekina, made a Report on the results of the preparation of the "National Report based on the OECD green growth indicators."
Minister of Ecology, Geology and Natural Resources (MEGNR RoK) Magzum Mirzagaliev made a welcoming speech on behalf of the OECD.
It was recommended to the Government of Kazakhstan to work on improving the legislative and institutional framework for transition to «green» economy, improving the information capacity and statistical reporting of the Republic of Kazakhstan, taking into account the development and implementation of new «green» indicators, the system of environmental economic accounting, as well as their integration into the strategic planning system that would allow to assess the progress of the transition to a «green» economy in accordance with international standards of «green» growth of the OECD and the UN SDGs.