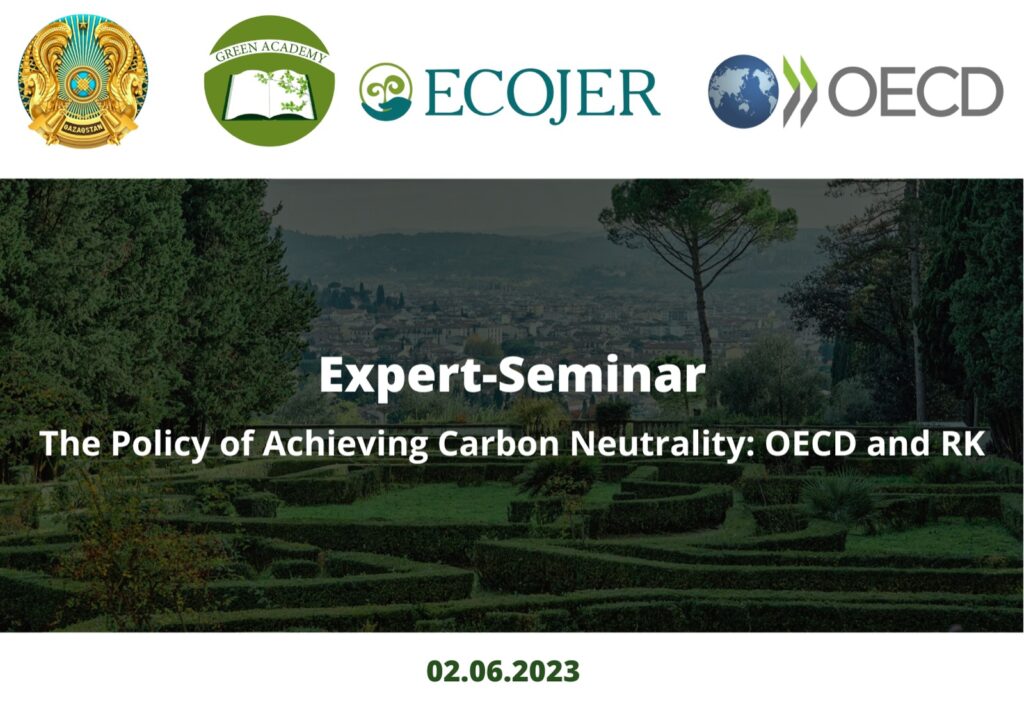 The Scientific and Educational Center "Green Academy" together with the Ministry of Ecology and Natural Resources of the Republic of Kazakhstan with the support of the OECD SIPA project on June 2, 2023 at 15.00 at the site of the ECOJER International Congress is holding an Expert seminar on the topic "The policy of achieving carbon neutrality: OECD and Kazakhstan".
The purpose of the seminar is to discuss the experience of OECD countries in implementing country strategies for achieving carbon neutrality and to develop recommendations to the Government of Kazakhstan on developing an Action Plan for the implementation of the Strategy for Achieving Carbon Neutrality of the Republic of Kazakhstan until 2060.
The seminar is attended by representatives of central and local government agencies, international organizations, research institutes, universities, businesses and NGOs.
Venue: Astana, RIXOS Hotel, Shanyrak Hall.
Registration and the program of the event are available at the link: https://ecocongress.kz
The program: https://disk.yandex.kz/i/fUOA-pMchrrT4A
info@green-academy.kz